QCUSD Superintendent, Students, Selected as Champions of Education Award Finalists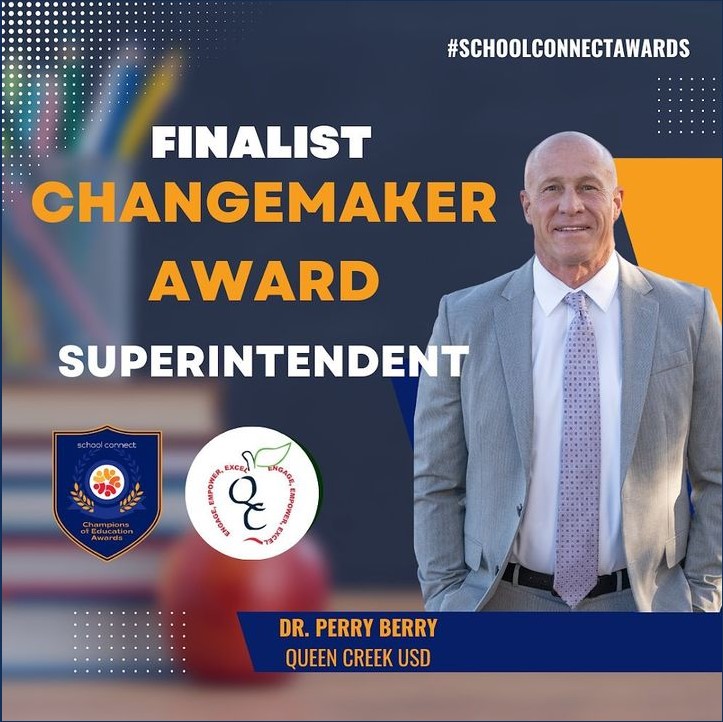 School Connect, an organization that connects schools to communities across Arizona, has announced the finalists for its prestigious annual School Connect Champions of Education Awards.
QCUSD Superintendent Dr. Perry Berry is a finalist for the Changemaker Award. The award honors a Superintendent who brings innovative solutions to their entire district; building networks of support across multiple sectors to create diverse and powerful growth.
Two QCUSD students are also finalists for this year's awards. Cooper DeWitt, from Katherine Mecham Barney Elementary, and Owen Fuhriman, from Silver Valley Elementary, are finalists for the Student Champion K-6 Award. This award is given to students who exemplify leading by example and inspiring his or her fellow student to generosity, perseverance, and the bold leadership required to empower the next generation.
An overall award-winner for each category will be announced during the School Connect Awards event at the end of April.
About School Connect:
School Connect works to champion children by connecting their schools to their community. The Arizona non-profit organization has been working since 2014 to help school leaders build a village of support for the children in the community by connecting, training, and coaching administrators to build strong, strategic partnerships that support local schools.